There have been some new additions to my gadget line. I recently bought a Seagate Central Network Drive. I usually don't have much data to save but there is definitely some important data to be saved. Besides that, with so many other devices at my home, like: MacBook Pro, a Desktop, a PS3 and a Sony Xperia Z handset, I occasionally felt the need to have some of my data at a central place from where I could access it easily over any device.
I have been looking for a network attached or personal cloud solution since quite long and has been a big fan of Transporter Sync. But unfortunately, it is not available in India yet, so have been looking for an alternative. I came across Seagate Central which is a similar network attached storage to create a personal or private cloud setup and make all your devices connected with each other. I went for a 2TB version as that was the minimum available and big enough for me. Though I got this one from someone coming from Thailand, one can easily find it over online stores in India. You can either Purchase Seagate Central at Flipkart or Purchase Seagate Central at Amazon.
I connected it with my Netgear DG-834 Router + Modem and it worked fine but I realised the transfer speeds were extremely slow. It was because the router had a speed of 54Mbps. So to leverage the best of my Seagate Central device, I planned for going for a new one and finalized D-Link DSL 2750U Though I purchased it from Flipkart, one can also find it at Amazon India. I preferred this one because of excellent reviews on both the websites.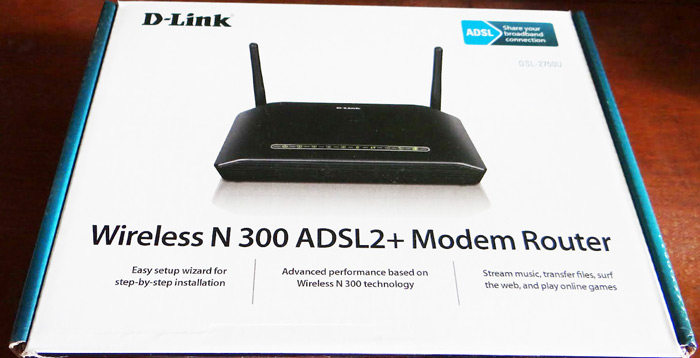 But configuring it with my Seagate Central and my Macbook Pro proved to be a real heck of a task. I struggled for almost 1 whole weeks over the forums and customer support to make it work. Read further to know about the issues I faced and how did they got fixed.
D-Link router couldn't recognise Seagate Central
Firstly, I was not able to view my Seagate Central device since I connected it to this router. It used to appear for a while and sometimes even show the folders but soon went missing. After finding no questions over the internet, I called up the customer support at D-Link. Within few minutes of the conversation the guy made me see the device and Wow! it was working!
The setting I had to change was to uncheck the option in modem settings which said: Enable MultiAP Isolation.
D-Link Router doesn't shows up in Macbook Pro
Just when my Network Drive started working fine, I ran into another issue. This time, my MacBook Pro had not been recognising the D-Link router. It stopped showing up in the available networks. It was working fine with all other WiFi devices at my place. With some discussions over the forum, someone suggested to change the channel in the router settings. As a result, I set the channel from Auto to Channel 11. This was because my previous Netgear router had been working on the same channel. And once again, it all started working and my MacBook could well locate the WiFi from D-Link.
It has been a week now and things are working fine. I hope this post would help many other people who might run into similar issues with these devices.