The concept of wireframing ideas and concepts is not new but has been there for several years. With the rapid evolution of technology and platforms, a key element of any project under development it he User Experience it delivers to its end users. With User Experience and Usability taking centre stage in product development these days, Wire-framing and Prototyping has become an essential and integral component.
Wireframing is usually done by UX Analyst or a Business Analyst in a project. This articles targets these set of audiences who are avid Mac users. Though market has a lot of Web based options available, I always feel comfortable working on a desktop one. Reason for that being that you don't have to be online each time to start wire-framing. Also, I find it more comfortable to work on a desktop app instead of a browser version.
The list below is a collection of some of the most popular and easy to adapt and use wire-framing tools out there for Mac users. It has both free and paid tools.
Flair Builder is not just a wire-framing tool but an active prototyping tool as well. It consists of a lot of in-built components and has ability to create low to high fidelity wire-frames and prototypes.
Price: One time $99 license
Balsamiq Mockups is one of the tools I have used myself for around 2 years now. As a Business Analyst, I find it really very comfortable to use this tool and rapidly create low-fidelity wireframes. Balsamiq comes with versioning and collective working capabilities as well.
Price: One time $79 license
Axure is a powerful prototyping tool with excellent wire-framing capabilities. Axure RP comes with additional features to create flow-diagrams as well. The tool is a bit on costly side but I have used it myself and found it very good for prototyping purposes.
Price: One time $289 license
SwordSoft Layout is an excellent value for money solution available out there. It comes for an extremely low price and has almost all the features you will find in other competitors out there.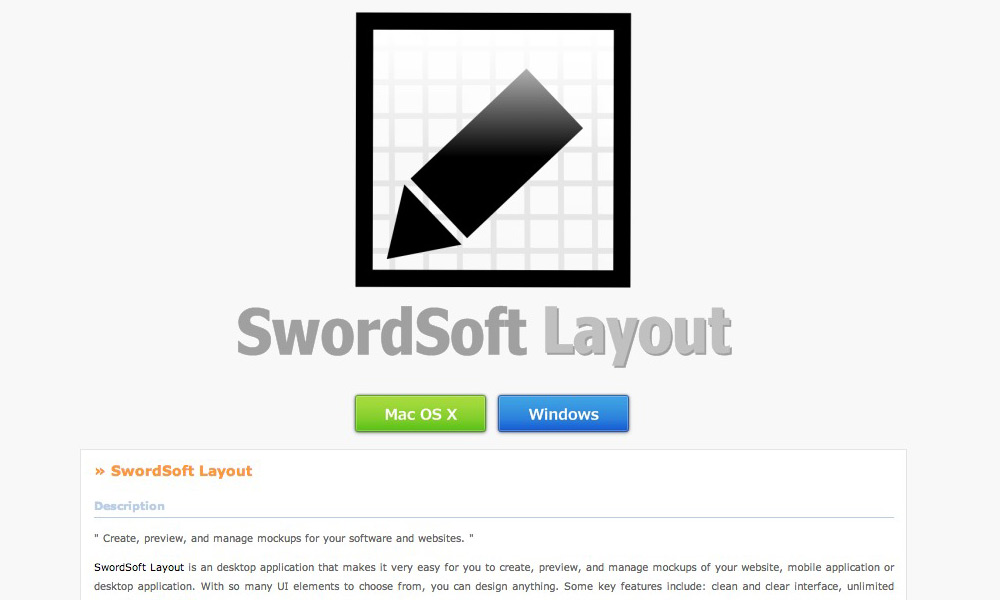 Price: One time $6.99 license
OmniGraffle is an established productivity solution for those who are looking for not just wire-framing but much more out of a single tool. Besides wire-framing one can create Flow Diagrams, UI/UX Interactions and Sketches as well.
Price: One time $99.99 license
Pencil Project is an open source wire-framing and prototyping tool for all desktop platforms. It has an extensive shape collection for wire-framing desktop, web and mobile projects and also has support for creating flow diagrams.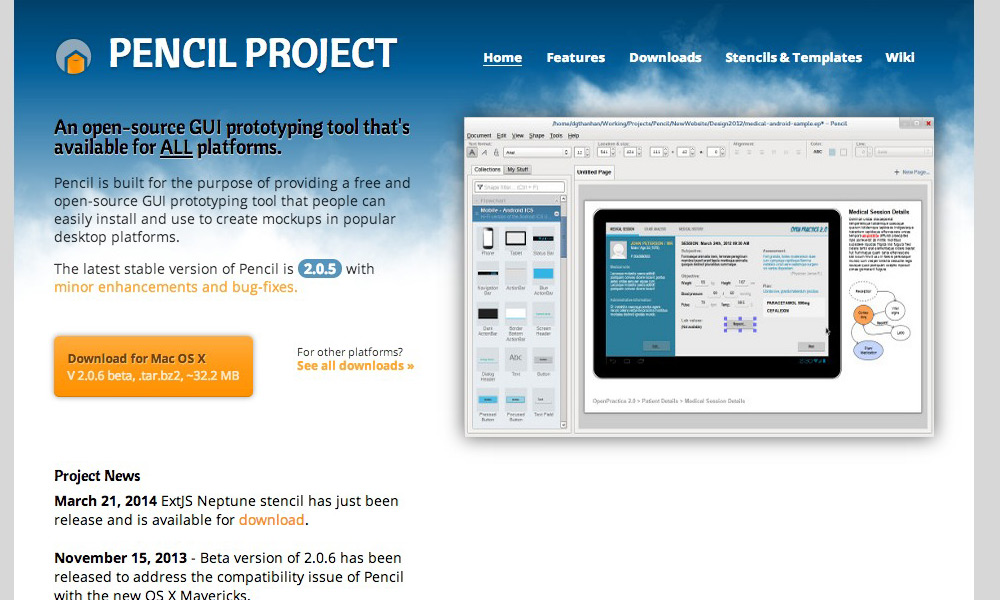 Price: Free
MockFlow is a free solution for wire-framing and working collaboratively on projects. It provides support to sync project files to their online system to share with other people and have them access it even if the tool isn't installed.
Price: Free
Hope you find this collection useful and start using one in your day to day activities. In case you have suggestion on some other tool you have used, feel free to leave a comment below for that.