Having an online presence is critical these days for maintaining an identity and promoting yourself or your business. A website is the first and foremost thing that helps in building this online presence.
Envato is best known for their successful marketplaces and tutorial blogs. Their recent initiative of Envato Sites is not far behind.
Easy Site Builder from Envato Sites is one of the best site builder solution out there that allows you to build a website for almost any business or requirement type. From Personal or Portfolio websites to Service or eCommerce websites, Envato Sites offers a collection of more than 100 templates that can be picked up and used to build a new website.
With a huge number of website builder solutions out there, we explore Envato Sites and see how it can considerably reduce your website building process.
More than 100 Templates, spanning across several Categories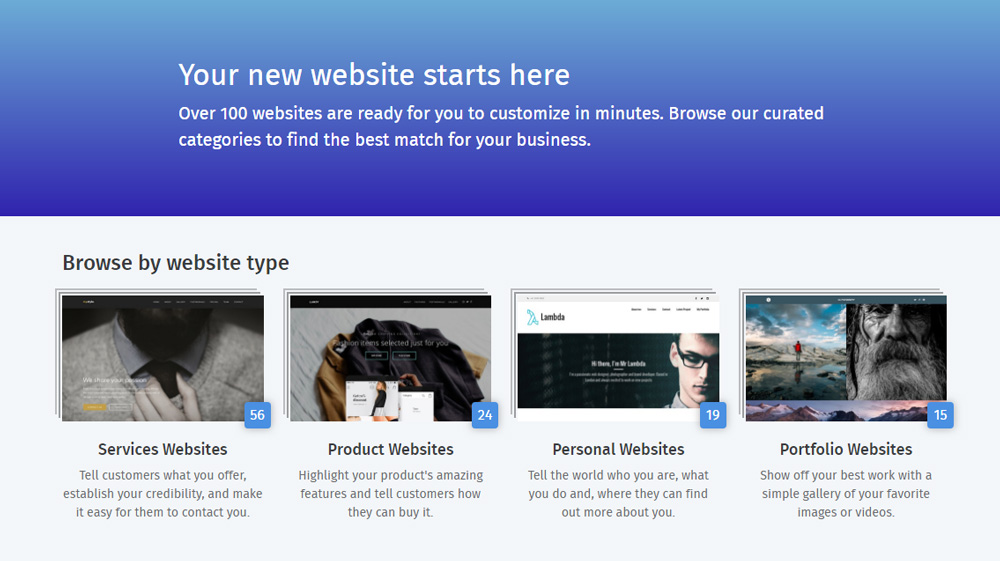 All pre-made templates of Envato Sites have been built with a keen eye for detail and requirement of the business. Thus, it leaves the end users with just the content to focus on. This helps you get up and running in a matter of hours with you to little worry about the technical aspects of building a website.
Not to forget, all these templates are responsive in nature. This ensure that your website looks and works well across all browsers and devices.
Reliable Cloud Hosting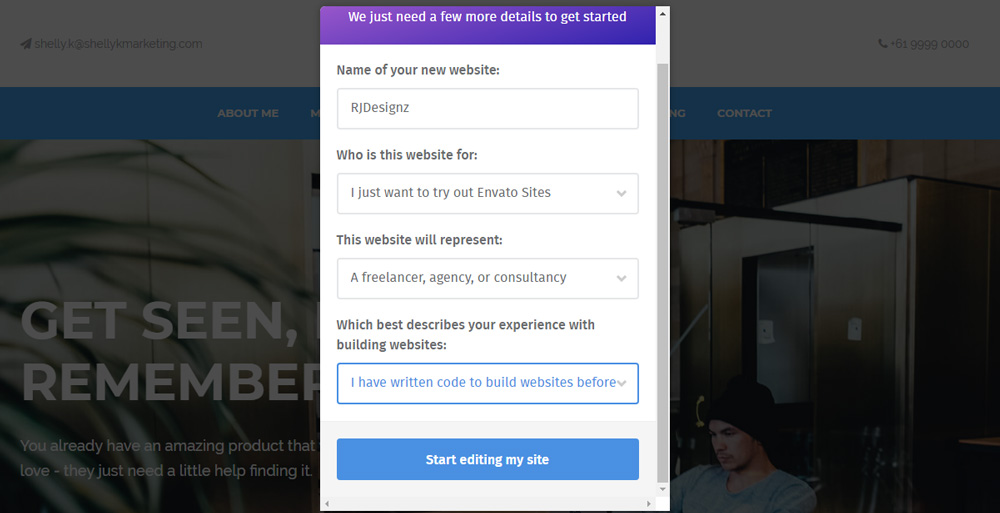 With the integrated Cloud Hosting service, you don't have to worry about searching for a hosting provider, choosing a plan etc. Your single subscription with Envato Sites gives you a state of the art website builder along with hosting included. Yet again, nothing is left on the technical front for you to worry about.
SEO in the Heart of it
Building a website is one part, but keeping it up with the competition is another. With SEO options built in heart of it, Envato Sites allows you to carefully manage meta keywords and descriptions that are an essential component of on-page SEO.
Pay only when your website is ready

We all know that when you are preparing a brand identity, you need to keep things in mind and ensure that customers get what they are looking for. As it can take time to make your perfect website, Envato Sites makes it completely free to have the website built, tested and reviewed by your friends or clients before you actually go online and above all, before you actually start paying for it. You only start paying when you know you are ready.
Overall, we have found that Envato Sites is one of the most affordable website builder and hosting solution that offers a complete website package. With the options you get and what you pay for them, there is little chance that you would look for other alternatives. Finally, with their flat subscription model that comes at $4 per month or $36 per year, you get all premium website services under one place.