Coming up with a beautiful logo that you love and that also resonates with your target audience is no easy feat. On top of that it should also be timeless so that your branding doesn't look dated just a few years down the line. Of course you can hire a freelance graphic designer or agency to help with this project. If you are bootstrapping your startup you might want to consider creating your own however. Whichever route you choose the tips highlighted in this article will guide you in the right direction to come up with a timeless design.
1. Keep Your Name Short and Sweet
The first step before putting on your creative hat is to review your business name and slogan if you're going to use one. If you haven't already incorporated your business now is the chance to make any changes if needed. Try to avoid overly trendy or lengthy names. When you go with a long business name you are limited in terms of layout options. Generally a shorter term looks better visually represented in a logo and is also easier to remember.
2. Choose the Right Colors
Your next consideration should be your color palette. Most startup entrepreneurs choose their brand colors based on their personal preference or go with a pretty color scheme. The psychology of colors in marketing has been long studied. Each color conveys a different message so it's important you choose the right color to represent your business. Once you figure out your core color it's time to find matching accent colors. It's good practice to limit yourself to no more than three different colors in your logo. You also want to avoid trendy color combinations or hues. Color trends change and it's best to stick with classics if you want to come up with a timeless design.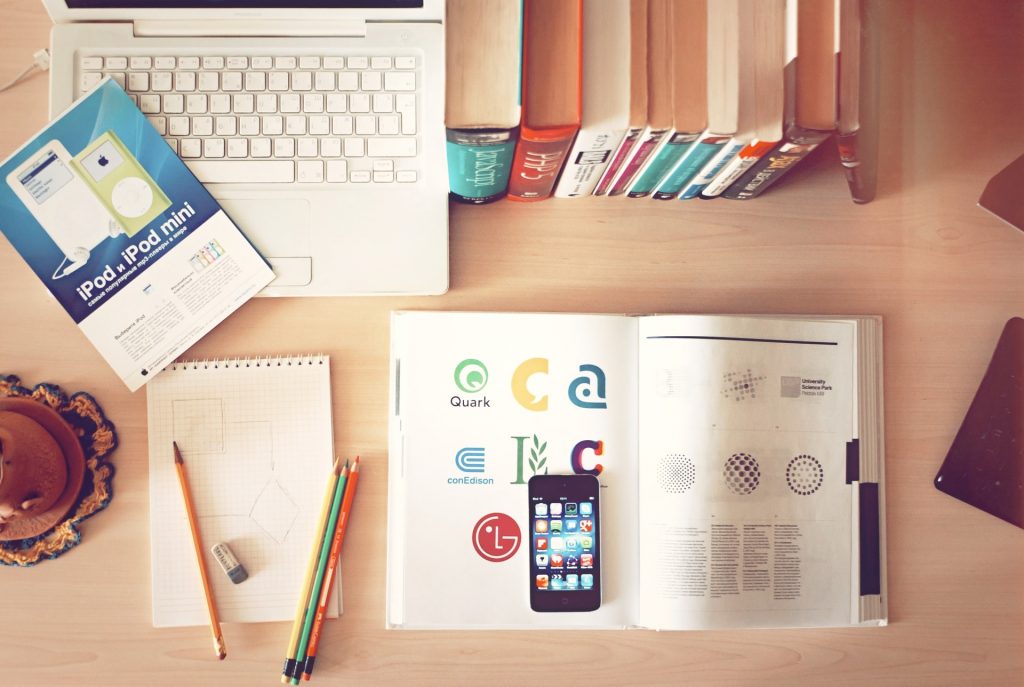 3. Don't Overdo Your Logo Icon
Choosing the right icon to represent your business is a crucial step in the logo design process. First you need to make a decision whether you need one at all. You also have the option to go with a workmark or lettermark style logo. If you do end up going with a graphic it's important to keep in mind that less is more. Many small business owners tend to go with intricate icon designs that are also often a literal visual translation of what the business does. If you are an email client startup you aren't limited to using an envelope or cloud icon. Large corporations generally use simple icons with clean lines for a reason. Those type of designs are more memorable and don't date as fast. Use a free tool like the GraphicSprings Logo Maker to see what your business name would look like with different minimalist icons.
4. Keep Your Fonts Legible
Your font choice also deserves careful consideration. There are an overwhelming number of font options out there. Just like colors each font also evokes a different response. Whether you go for a serif, sans serif, script or display make sure it works well with the rest of your logo design choices and aligns with your business values. Avoid overly trendy or busy fonts. In the end your business name and slogan need to be legible close up as well as far away.
5. Avoid Trendy Effects
One thing that dates logos faster than anything else is the heavy use of effects or applying trendy design techniques.  Of course it's tempting to want to make your logo pretty. Overlaying effects and heavy gradient can make your logo "jump off" the page. This might look impressive to the untrained eye but it doesn't follow best practices when it comes to designing professional and timeless logos. Effects and design trends change quickly and your logo will stick out like a sore thumb if you go too trendy. During the Web 2.0 days the reflection effect was hugely popular. How many of those logos do you still see around today?  
And in Conclusion
The tips covered in this post are best practices and should serve as a guide only. There are popular brands that famously break design rules and do so successfully. You should be creative and explore all options when it comes to your brand. It's your business and you should be proud of your logo. This is also a chance to inject some of your personality. However, if you want to play it save and make sure you end up with a professional logo that will stand the test of time follow these tips.