Mobile Commerce has become a huge market these days. With the easy accessibility of smartphones, people have started making their eCommerce transactions from phones. Not only has this affected the B2C marketing but also more and more businesses are adopting this platform for their business purchases.
Setting up an online store is pretty easy these days with availability of eCommerce solutions like: Magento, Shopify, ZenCart etc., but with the advancement of mobile technologies, it is essential to have a mobile presence as well so as to reach maximum customer base.
How to Create a Mobile App for Magento Store?
OnGoBuyo is a Free Platform that helps you create a Mobile App for your Magento Store in a matter of hours. Available on both Android and iOS platforms, this platform helps you link your existing Magento Store to the mobile apps and publish them on the respective app stores.
This Magento App Builder platform comes FREE for the Basic version where you get features like store branding, push notifications, payment gateway support.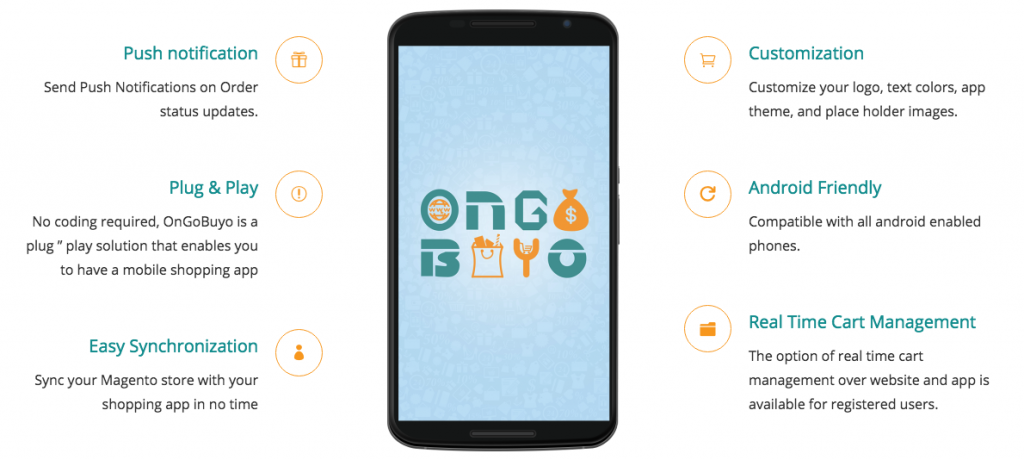 The PAID versions add up mode enhanced features like: complete white labelling, mass push notifications, social login Lifetime support and upgrades.
How long does it take to setup your Magento Store Mobile App?
Ideally it takes just 2-3 days to have the Free version of the app to be created and submitted to the app store. If you are going for a paid version, the duration could increase to 2-3 weeks.
But considering the fact that you are getting a complete mobile commerce app in that much amount of time, it is not at all a bad deal.