Leading mobile messenger, WhatsApp, is releasing a new version no.- 2.11.169 which adds up multiple privacy settings user have been waiting for quite long in the app. The new privacy features include: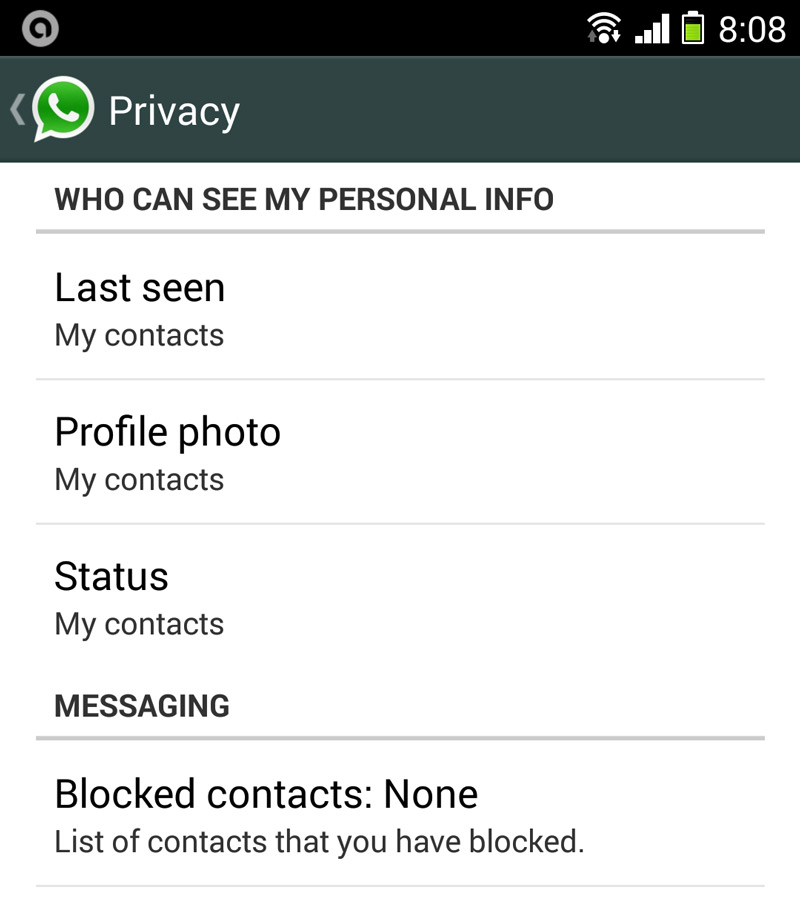 Turn Off the Last Seen Timestamp: Users can now turn off the timestamp feature of WhatsApp which shows the contacts the last time the user accessed the application. This feature could prove to be handy if you don't want to show your friends out there if you are online and still not replying to their messages.
Hide Profile Picture and Status: Users can also now hide their profile photo and status from users who are not in their contact list. WhatsApp has been an open app till now where you could easily check someone's profile photo by just adding their phone number to your contacts list. With this feature, you can prevent anonymous users from viewing your profile photo.
Group Chat Notifications (Yet to be Confirmed): Group chat notifications can now be turned off. Earlier you could just mute a group for a while but with this feature in place, you can just complete turn them off.