High Dynamic Range or HDR photography helps in producing images which have high details in shadows and highlights along with enhanced luminosity. Though there are several dedicated solutions like Aurora HDR that let you process bracketed images and further enhance their HDR looks, if you are Lightroom user you might would prefer to use it for creating HDR images.
But if you are looking to save time creating HDR images in Lightroom, you can always go with HDR presets for Lightroom that lets you give any usual camera image an HDR look. In this article we explore some of the best premium HDR presets, curated from Graphic River, for Lightroom that are available for less than $10.
1. Nature HDR Lightroom Presets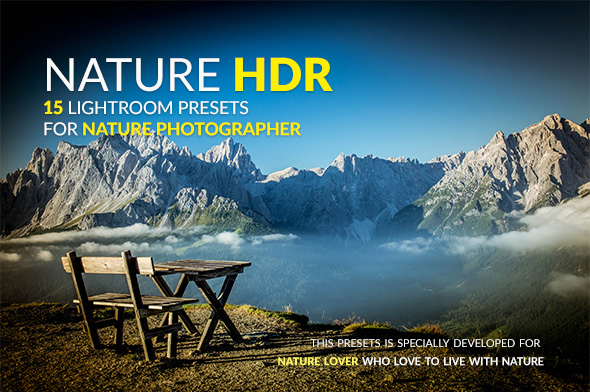 A collection of 15 presets, this set focuses on creating HDR images for your nature photography. These presets are supported on Lightroom 4+ and come at a price of $5.
2. [Bonus] Free HDR Lightroom presets from FixThePhoto
FixThePhoto has an extensive library of Lightroom presets which cater to a variety of photography styles. The collection of free HDR Lightroom presets from FixThePhoto is worth mentioning which includes a total of 10 presets. These are compatible across all major versions of Lightroom and work well with both RAW and JPEG images.
3. Pro HDR Lightroom Presets
A versatile collection of 10 Lightroom presets that can be used to give HDR effect to almost any type of photo. These are supported on Lightroom version 5.5+ and available for $5.
4. HDR Presets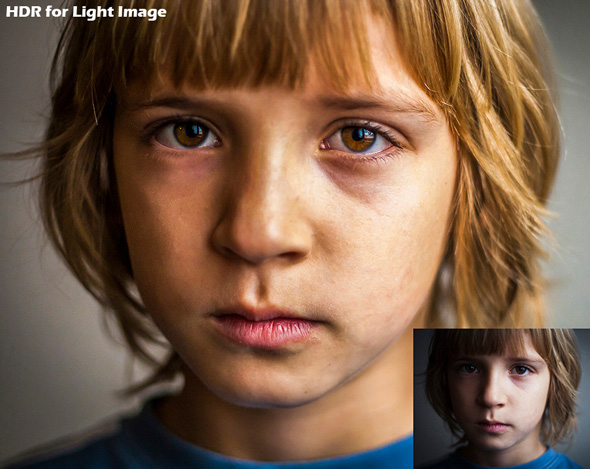 12 HDR Lightroom presets that focus on portrait photography. Designed to be used with Lightroom versions 4 and above, this preset pack comes for $6.
5. HDR Professional Adobe Lightroom Presets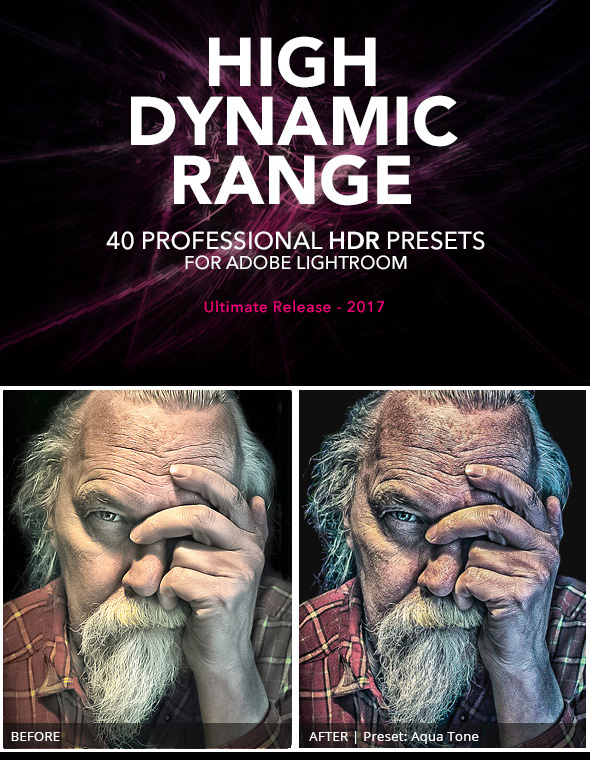 One of the biggest collection of HDR presets, this set consists of a total of 40 Lightroom presets that can be used for portrait, street, nature and almost any type of photography style. This set is successfully tested on Lightroom 4+ and comes for just $6.
6. HDR Presets for Lightroom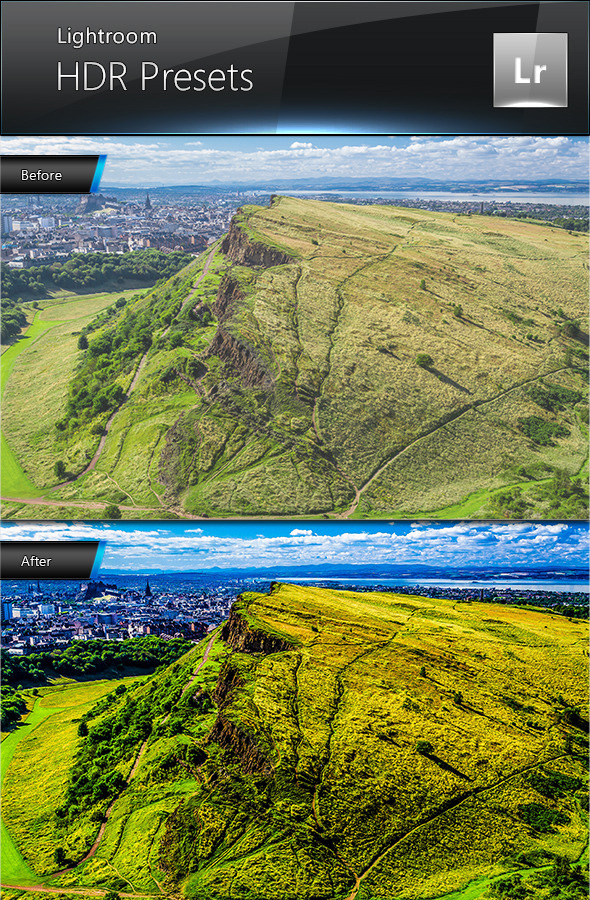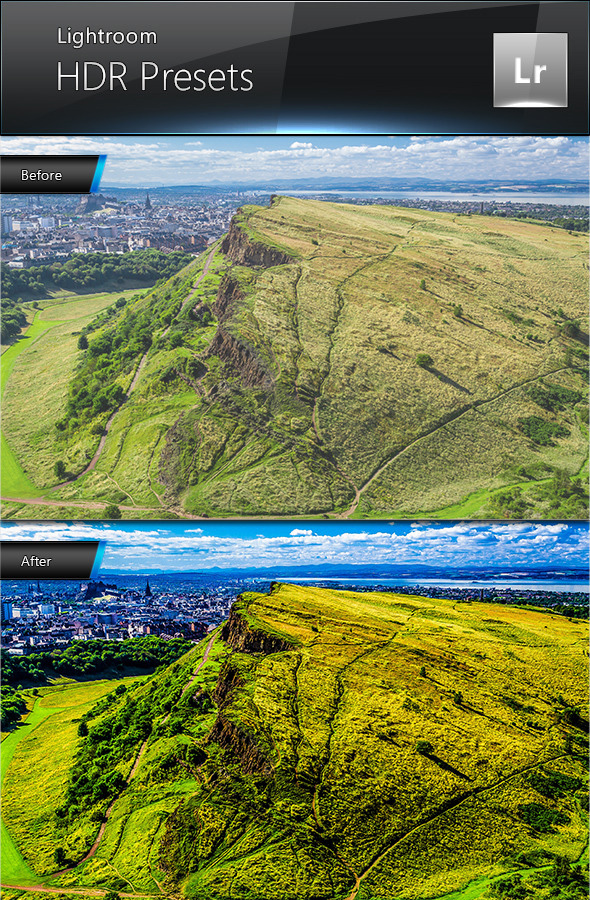 Another collection of HDR presets for Lightroom that are 7 in total and can be used for multiple photography styles. As per the author, this set has been tested on Lightroom 4 only and comes for a price of $6.
7. HDR Landscape Pro Presets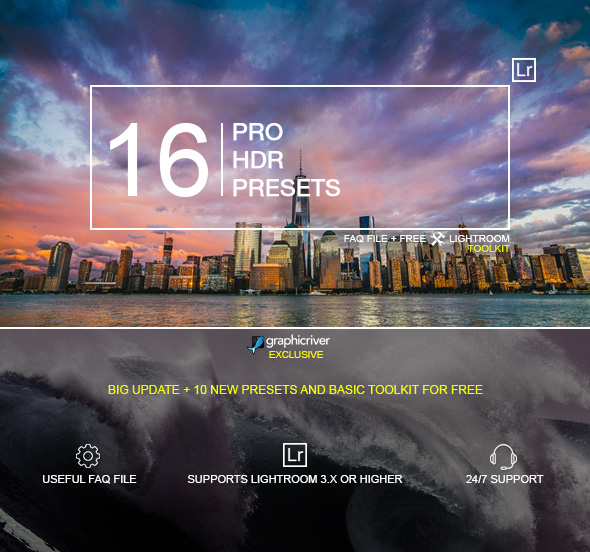 A collection of presets dedicated to Landscape and Architecture photography, it features in total 16 HDR Lightroom presets and is supported on Lightroom versions 3 and above. This set comes for a price of $8.
8. Soft HDR Lightroom Presets
Last but not the least, this set of HDR presets adds a soft HDR look to almost any photo. Fully compatible with Lightroom 5 and above, this set of 15 presets has been priced at $8.
So, go ahead and explore these presets and choose the one that suits your photography style.
Let us know if you think there are other great, under $10 presets that are worth including here.