Post-processing a photo forms an important part of any photography workflow. Photographers use specialized photo editing software to give the photos that special touch so that they impress their audience or serve the purpose behind capturing that photo. That said, one of the most popular photo editing tools used by photographers is Adobe's Lightroom. Lightroom has been there since quite long now and its capabilities are enormous. But, like many other photographers, what concerns me about Adobe Lightroom now is its cost. A monthly cost of $9.99 could be a bit overwhelming for some photographers, especially to the hobbyists or individuals with small clientele.
Skylum's Luminar is one such software that I feel is a worthy alternative to Lightroom, both in terms of pricing and features. I have been working with Luminar since the day it was released, but it was always alongside Adobe Lightroom. Until recently, when Luminar 4 was launched, I was quite sure that it is the right time to move away from Adobe Lightroom to Luminar for my photo editing needs. Luminar 4 has packed so many features that not only provide all the controls that had been there in Adobe Lightroom, but also comes up with a whole lot of ready-to-use controls that make the tedious tasks real easy.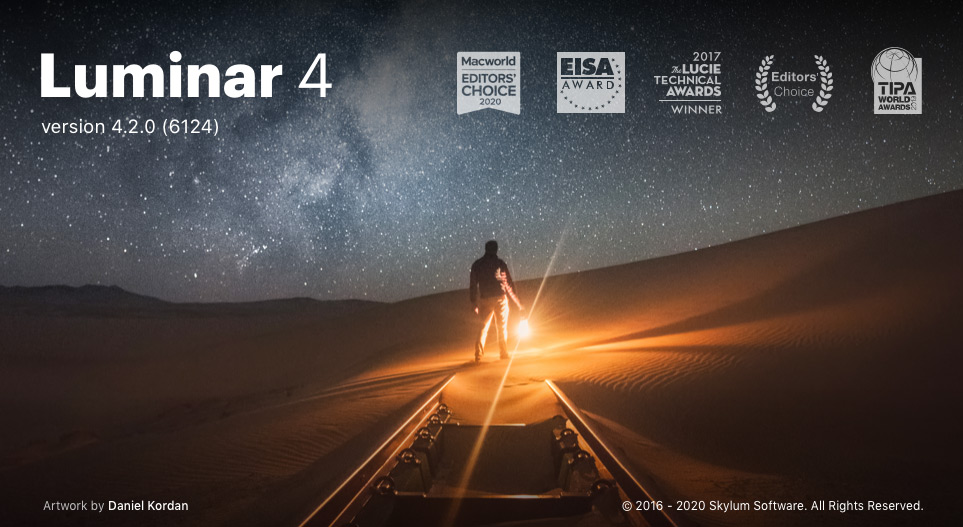 Luminar – An Overview
If I talk about Luminar as a photo editing software, it is very much similar to any other tool that you will find in market for this purpose.
A powerful photo editing software.
Features all essentials controls/options available in popular photo editing software.
Supports photo libraries to organize your photos as folders or albums.
Available for both Mac and PC.
Can be used as a standalone application or a plugin for Mac Photos, Adobe Photoshop, etc.
Supports Compressed and RAW image editing.
Luminar vis-à-vis Lightroom
As I was moving from Lightroom to Luminar, I wanted to see what all tools and controls are available there which can ensure that I don't suffer on any aspect. And to my surprise, I found that almost all features available in Lightroom are there in Luminar as well. Moreover, the controls and value ranges are so similar that one won't realize that they are actually using a different software. I created this video about every control within Lightroom and where one can find the similar options in Luminar.
Why Switch to Luminar from Lightroom?
Based on the comparison and my experience with Luminar, I feel that there are a whole lot of options that make a move from Lightroom to Luminar a great decision.
Almost all controls that are available in Lightroom are present in Luminar as well.
Similar controls and layout so the learning curve is minimal.
Available with Perpetual License instead of a Subscription Model.
Low One-time License cost of just $89.
Packs a whole lot of one-click controls that make your photos look WOW, like- AI Enhance, Dramatic, Mystical, AI Sky Replacement, AI Skin Enhancer, AI Portrait Enhancer and many more…
Growing user community, tutorials and excellent support.
I would strongly recommend you to give a try to Luminar and experience the edge it has over other similar photo editing software.