When I started with my passion of designing during my Engineering days, the only tool I knew about was Adobe's Photoshop. This was somewhere about 12 years back. At that time, it was probably the only de facto standard of designing websites. Even Mobile app designing was something which people haven't heard about because of limited to no reach of Android and iOS devices.
But things have changed recently. Since last an year or so, new screen design tools have captured the market and we can very well witness the regime shift from Photoshop to a lot many new tools, with the most popular ones being- Sketch, Adobe XD, Figma and InVision Studio. All these tools are new-age and target the aspects what are required in the UI/UX design concepts nowadays. I will briefly touch through all these tools in this post of mine.
Sketch
Sketch is a Mac exclusive tool which slowly and steadily made the Mac users move away from Adobe Photoshop. A large designer community which designs on Mac has now switched to Sketch. What made Sketch so popular was that it targeted the core design concepts which the designer have been looking for and were kind of struggling with using Photoshop. Also, the vector tools made it apt for multi-screen design. Sketch is available for 1-time cost of $99, which gives access to free upgrades up till 1 year.
By the way, if you are looking for a Sketch alternative on Windows, check Lunacy from Icons8. I have used it for a short file but found really helpful in accessing Sketch files on Windows.
Adobe XD
Adobe XD comes from the same company that pioneered the screen design around few days back with their tool Photoshop. Introduced initially as more of a prototyping tool, Adobe XD has been enhanced into a full-fledged screen design, prototyping and design collaboration platform. One can create designs for websites as well as mobile apps using this and what makes it stand out of all other tools in my list is that its FREE! Yes, it sometimes sounds weird to have an Adobe's tool for free, but it is actually the case with Adobe XD. New versions of Adobe XD even support Sketch files created from latest versions of the Sketch App.
Figma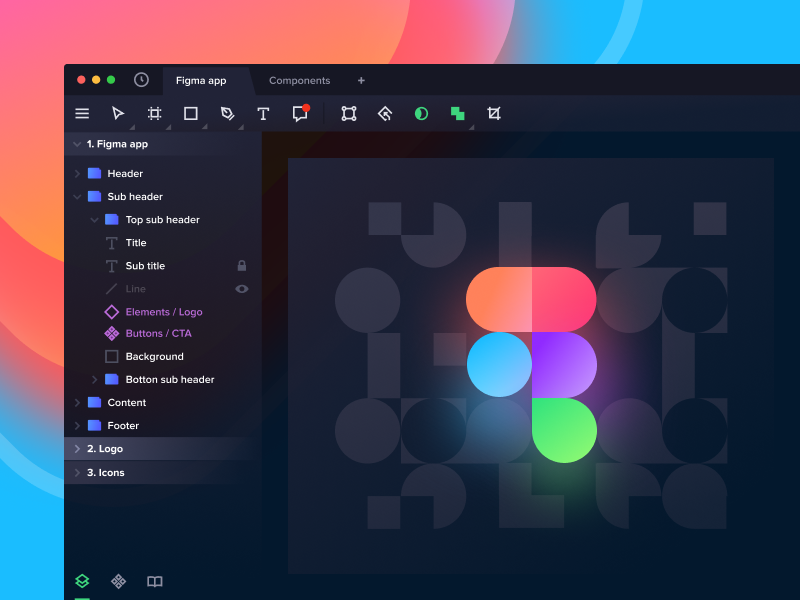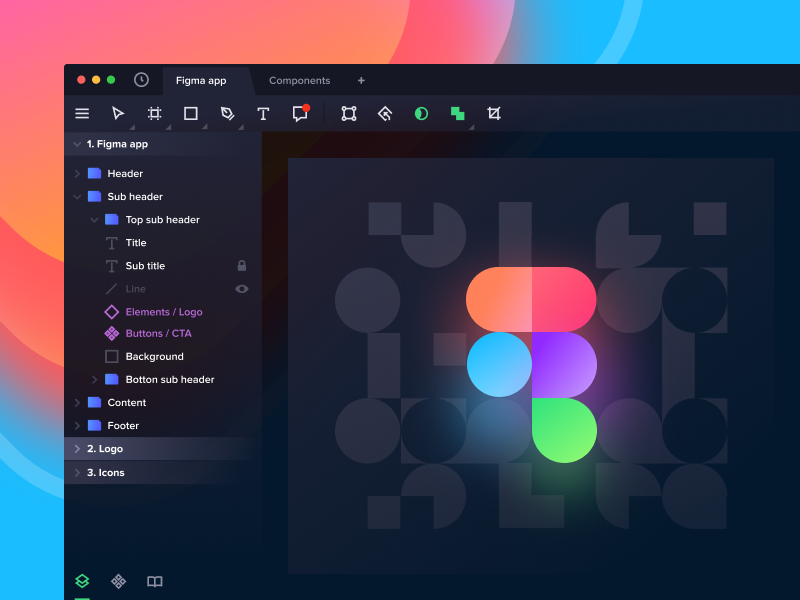 I have heard that Figma could sometimes have a bit more learning curve when compared to other similar tools. But, when you are getting something to use for free, and that too platform independent, then I believe the effort is worth putting. Figma is available not only as a standalone app on Mac and Windows, but also has a web version which can be accessed directly from the browser. This feature of it helps take collaboration to the next level. The base free version is good to start for an individual.
InVision Studio
When compared with other tools in the list, this one is the most recent design and prototyping tool to be made available on Windows and Mac platforms. InVision is known for their online prototyping and collaboration platform, but with InVision Studio, they have taken designing and prototyping to next level. Like Adobe XD, this also carries ability to load Sketch files. InVision Studio primarily focuses on prototyping and has a whole lot of controls to tweak the transitions and animations. Furthermore, it is tightly integrated with InVision service and helps directly upload your prototypes online for review.
InVision Studio is available for free right now and there is no paid plan in near future as such.
With all that said, I would highly recommend you to explore these tools, if not already done and see what free tools have to offer instead of paying huge monies for subscription services on tools from Adobe or other similar providers.